Articles by Tamarack
In this month's Trail Mix, we would like to share new functionality in Solifi's Portfolio Management System (InfoLease10). Users can now process correcting payments via the Payment History tab within Contract Maintenance.
---
Tamarack Technology, Inc. has, for the sixth time, earned a place on the Inc. 5000 list of fastest-growing private companies.
---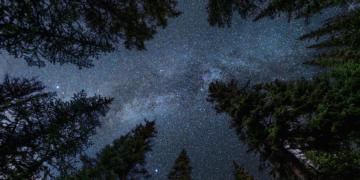 In order to support modern expectations for 24/7 access to account information and streamlined account management processes, Tamarack Technology, Inc. has introduced the TrailView™ Customer Online Support Service portal. Developed to address the immediate needs of equipment finance institutions and their customers, TrailView empowers lenders with the ability to provide convenient and secure online account access to their customers.
---
Technology continues to transform business models around the globe as companies compete for customers and employees. How will emerging technologies impact equipment finance and what will the industry look like in five to 15 years? Monitor checks in with three industry leaders who share their outlooks and provide advice for creating business strategies that will survive the test of time.
---
Within months of the implementation of the artificial intelligence (AI) platform from Tamarack Technology, Inc., KLC Financial, Inc. has realized significant improvements in its operational efficiency. By implementing custom reporting using Tamarack's Data Console business intelligence framework, the national equipment leasing and finance company has dramatically reduced the amount of time dedicated to completing the company's complex monthly commission process.
---
In a Q&A, Michael Baez of Leasepath, Diane Croessmann of The Alta Group, Scott Nelson of Tamarack Technology, Sean Scampton of Leasepath and William Verhelle of Innovation Finance USA give their take on why companies are hesitant to embrace new technology tools in the U.S. equipment finance marketplace.
---