Articles by Tamarack
Tamarack has expanded its executive leadership team with the addition of Mitch Peterson as executive vice president of operations. In this role, Peterson will lead the company's professional services team and oversee all IT and human resources activities.
---
It is not uncommon for Tamarack team members to love Minnesota and spending time outdoors. Senior Consultant Darren Tauer is no exception – he savors every minute he can spend outside, particularly during the summer.
---
Washington, D.C. — The Equipment Leasing and Finance Association (ELFA) today announced that Oakmont Capital Services is the recipient of the 2023 Operations and Technology Excellence Award. Their award-winning project will be showcased during ELFA's Operations and Technology Conference, Sept. 11-13 in New Orleans.
---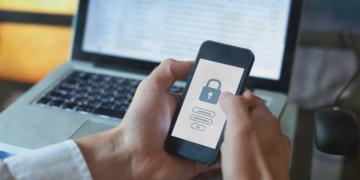 Protecting data is a key priority of all organizations. Portfolio Management provides the ability to safeguard/mask data fields as well to create user-defined fields and designate them as safeguarded/maskable.
---
Tamarack Technology has joined the Salesforce Consulting Partner program. As a network partner, Tamarack has access to the tools, training and marketplace resources necessary to help its customers improve and expand their use of the Salesforce technology.
---
Solifi Portfolio Management – ILS provides flexible capabilities when disposing of inventory. Whether you need to perform complete or partial contracts, ILS provides options.
---