Articles by Scott Nelson
Fortunately, modern technology stacks present equipment finance entrepreneurs with a very attractive alternative that completely avoids the CapEx investment analysis.
---
We are very excited to be part of the Flannel River mission and hope you might encourage and support them as well. Find out more at flannelriver.org.
---
Collaboration is expanding and evolving from being a key part of a winning business culture to being the foundation of the business model and design of the technology stack that sustains the business's competitive advantage. By purposefully designing for collaboration – culture, business model, technology – organizations can exceed customer expectations and realize success not thought possible.
---
Scott Nelson of Tamarack Technology delves into what drives AI learning, how to achieve that same level of curiosity and ways to use AI to embrace failure in pursuit of success.
---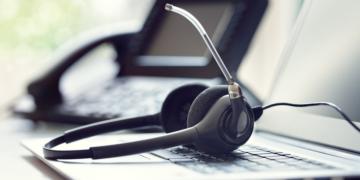 On February 15, I shared insights with members of the American Association of Commercial Finance Brokers (AACFB) on how to "Get ahead with data." AACFB's Monica Harper hosted Allen Jones of Copernicus and me for a discussion regarding data-centric technologies that can help brokers improve operations, grow faster, and transform into companies with broader offerings.
---
If ChatGPT could write a philosophy paper, why not a Groundhog post? I doubted that anyone could tell if I wrote it. So, I created an account and logged into ChatGPT.
---