Categories
Tamarack News and Updates
Tamarack Technology has released a comprehensive whitepaper aimed at guiding equipment finance companies in harnessing the potential of AI for effective risk management and decision-making.
---
Equipment finance consulting firm TomorrowZone and Tamarack Technology, Inc., have entered into a strategic partnership to collaborate on programs and initiatives that advance innovation and the adoption of new technology with customers in the equipment finance industry.
---
Tamarack Technology has collaborated with Rinaldi Advisory Services (RAS) to launch Executive Advisory Insight Reports (ExecutiveAIR™). The combination of Tamarack's business intelligence and AI product suite with RAS' unique analysis tools provides a real-time conversion of existing data into actionable executive-level intelligence and insights.
---
Tamarack is proud to announce that Theresa Eichten and Greg Henderson have earned their Certified Lease & Finance Professional (CLFP) designation by the CLFP Foundation. Eichten and Henderson join five other Tamarack employees who have earned and continue to maintain their CLFP designations. The announcement was made in a news release issued by CLFP on October 9.
---
Monitor checked in with four technology leaders to learn more about how AI is impacting the industry and which technology is table stakes today. They also share one vital message for equipment finance leaders.
---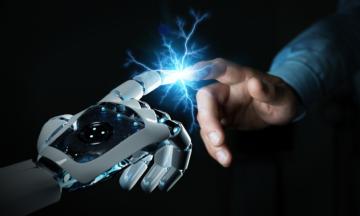 Equipment finance software company Tamarack Technology and equipment finance consulting firm Rinaldi Advisory Services are combining resources and expertise to deliver better data systems and insights to equipment leasing companies.
---
Displaying 1 - 6 of 70 Posts
« First Prev 1 , 2 , 3 , 4 ... Next End »