Categories
Press and Media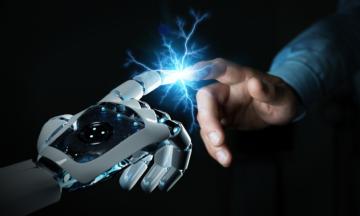 Equipment finance software company Tamarack Technology and equipment finance consulting firm Rinaldi Advisory Services are combining resources and expertise to deliver better data systems and insights to equipment leasing companies.
---
Technology continues to transform business models around the globe as companies compete for customers and employees. How will emerging technologies impact equipment finance and what will the industry look like in five to 15 years? Monitor checks in with three industry leaders who share their outlooks and provide advice for creating business strategies that will survive the test of time.
---
In a Q&A, Michael Baez of Leasepath, Diane Croessmann of The Alta Group, Scott Nelson of Tamarack Technology, Sean Scampton of Leasepath and William Verhelle of Innovation Finance USA give their take on why companies are hesitant to embrace new technology tools in the U.S. equipment finance marketplace.
---
Two Twin Cities-based companies that help banks and other entities manage their lease portfolios — IDS and Tamarack Technology — are teaming up to support the digital transformation of the equipment finance industry.
---
Tamarack Technology has been named to the Monitor's 2021 list of "Innovative Companies." Selected by the publication's editorial board and staff, Tamarack was recognized as a "Sustaining Innovator" for its commitment to continuous improvement through innovation and staying at the forefront of technology change.
---
Dan Nelson, CEO and founder of Tamarack Consulting, right, and his older brother Scott Nelson, Tamarack's chief digital officer, are moving their equipment financing software company from the North Loop of Minneapolis to Vandalia Tower in St. Paul to take advantage of its central location, flexible work space, surface parking, start-up culture and a fly-fishing shop in the building.
---