Tamarack prides itself on having a family culture, based on both the depth and longevity of team relationships. An industry-fixture for decades, Lori Rieckhoff started off her career working alongside Tamarack founder and CEO Dan Nelson at Decision Systems, Inc. (Solifi today). In 2021, she joined the Tamarack team as a senior business analyst consultant. In her role, she assists with implementing applications, particularly functionality within those that may not yet be in use. Outside the office she is a devoted wife, mother, grandmother and friend.
What brought you to Tamarack?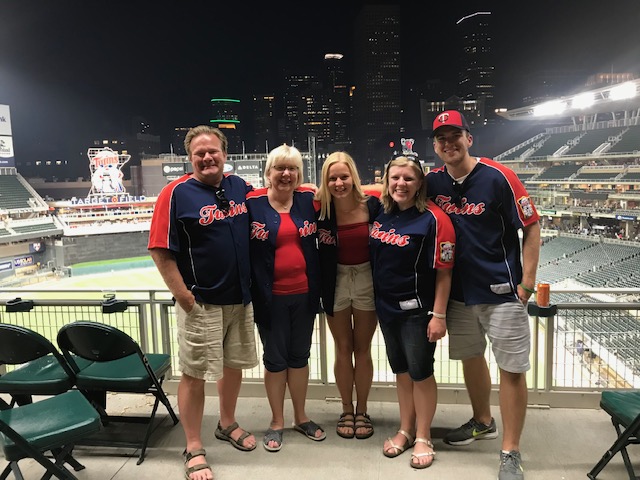 I worked with Dan "way back when we young"… lol. Most of the people I work with at Tamarack I've worked with before in other organizations, and we are all go-getters and have the belief and work ethic to get the job done -- as well as laugh along the way! Tamarack was a natural fit for me.
What is your background in the equipment finance industry?
My first job in equipment finance was with Decision Systems, Inc. (Solifi today) back in the mid-eighties. I was part of the initial group of developers who created/developed InfoLease, now Solifi's Portfolio Management system. We started from nothing, and now it's this massive application that much of the equipment finance industry relies on. After a couple years, I moved into Implementations and Product Design. I love working with clients and listening to their needs and pain points and then making life easier and solving problems! I've also worked for a major financial institution. I guess you could say that "I grew up with equipment finance." Between my equipment finance knowledge, my developer and business analysis expertise, and my customer experience, I have a unique skillset.
What is your favorite thing about working at Tamarack?
It's always the people!! I love the people I work with, whether it's those at Tamarack or among my clients/partners. I also love the fact that I get to make people's work life easier by identifying and taking burdensome tasks and implementing applications to do the work, allowing people to tackle the important stuff that applications can't do! Win-win-win!!!
What do you enjoy most about your role at Tamarack?
I get to make a difference! I get to share my experience and knowledge. I've never been one to think that I had to keep either to myself for job security. Quite the opposite. The more you are willing to share and give others a hand up, the greater the opportunities.
Tell us about your family?
I've been married for 34 years to my husband Greg. We have three adult children (Marissa, Andy, Grace) and are blessed with one grandson (Liam, age 2) and another "grand" on the way! I love being Gma Lolo!! You'll find us spending most of our time with family or our "friends as family" doing just about anything.
What are the things you can't live without?
My faith, my family and my friends. My faith in Jesus grounds me and gives me an eternal perspective, so I don't get consumed by the ups and downs of life. My family. I've been fortunate to have a close family. I grew up with my extended family (aunts/uncles, cousins, greats, parents' cousins) and my kids know and choose to spend time with not only their cousins, but my cousins' kids. Not many families can say that. My friends. I have friends from my childhood and others through the years who I have done life with that are more special to me than gold. Whether we see each other often or not, we pick up right where we left off.
What are your favorite things about Minnesota?
The lakes, the people, the changing of the seasons. Fall is my favorite. The changing colors of the trees fills me with joy…so beautiful!
« Back