Fear Not: The Only Way to Fail with Technology is to Do Nothing (Monitor)
By Tamarack
| Oct 03, 2023
(This Roundtable originally appeared in the Fall Conference Issue of Monitor)
Monitor checked in with four technology leaders to learn more about how AI is impacting the industry and which technology is table stakes today. They also share one vital message for equipment finance leaders.
Everyone seems to be either excited about or fearful of artificial intelligence. In your opinion, how will AI impact the equipment finance industry in the short and long term?
Andrew Baird
There are several well-documented use cases for AI in equipment finance. Many of us are familiar with companies using AI to detect and prevent fraudulent payments from going out. Another common use case is predicting risk of default on a lease agreement. Looking beyond these practical short-term use cases, there are some fascinating applications for AI. For example, we have a customer who is using AI to predict their customers' contract behaviors. They're modeling each customer's propensity to renew, terminate or go month-to-month on a lease. This provides them with better insight to proactively target at-risk customers with specific renewal offers and decrease customer churn.
Other equipment finance companies are turning to AI to expedite AP/AR tasks. One use case is deploying AI to match a single customer lump payment for several contracts under a master lease agreement to eliminate the highly manual and error-prone reconciliation process. At Odessa, we're quite bullish on any application of AI in equipment finance that can reduce processing time, provide a better customer experience, or unlock insights for improved decision making. We think that early adopters who embrace AI will deliver outsized return on investment in the form of expanded operating margins and more time for their human capital to focus on strategic work.
Jeff Bilbrey
There should be more excitement than angst because AI is coming in many ways, so let's get ready to embrace it. AI is a little acronym with big, and varied, meanings. AI can be machine learning that scours large datasets looking for correlated data faster than we could do by looking at pre-built reports. This is useful to examine a book of business and determine ways to take better rates of return on deals with minimal incremental risk. AI can also be conversational intelligence (think ChatGPT), and this too is coming in the form of "copilots" that work beside us to give us factual summaries of customer interactions, write messages or find opportunities for real-time upsells or conversions. Neither of these are scary or job-taking; both are job enhancing and help build a more intelligent workplace.
Scott Nelson
In the short term, AI will equipment finance in two distinct ways. The first, and most common I think, is that both business and IT leaders will slow down their technology decisions and deployments to investigate what AI can do for them. I believe many feel like they must have an "AI strategy" and are unsure of how to do this. They are not getting much help from the mainstream or business media. A recent Wall Street Journal article focused on how the "experts" are still in violent disagreement about whether AI is a good thing or bad thing for both business and mankind. Confusion is slowing down decisions.
The other short-term impact is those who see through the hyperbole and engage AI as a technology used to pursue their existing strategy. They are using AI to automate business processes and initiatives. They are looking to technology leaders like Microsoft to help them use AI tools like ChatGPT in both analytic and creative processes. The key for these adopters is using AI to execute strategy, not as the goal of strategy, and they are making concrete, incremental improvements that help them increase productivity immediately. Evolution, not revolution.
Long-term AI will become a core technology in the equipment finance ecosystem. Credit and underwriting are all about predicting human behavior and AI is ideal for both predicting and "nudging" behavior. AI is inherently a learning technology and those who believe learning is a key to competitive advantage will use AI to be more competitive by learning faster and more effectively. AI is already helping train equipment technicians. Soon it will be training and helping underwriters, customer service representatives and accountants.
Yann Toutant
AI starts to have tremendous impact on the equipment finance industry at different levels:
AI in onboarding: in the equipment finance sector, AI can enable the segmentation of customers based on data, resulting in improved customer journeys through a real-time solution.
AI in manual underwriting: AI has the potential to automate the majority of the manual underwriting process, resulting in reduced time, cost savings and growth opportunities. AI systems can extract valuable insights from a vast array of data sources which empowers the quality of the underwriting.
AI in origination: Generative AI solutions enable customers to ask detailed questions about their finance contracts. AI can serve as a copilot, eliminating tedious tasks and unlocking a new wave of productivity without compromising the human element. AI can also address communication issues across the industry.
AI in retention: AI can be leveraged to enhance customer retention and OEM success in the equipment finance sector. It can optimize the timing and offer for customers at the end of finance contracts and retain customers mid-term.
By incorporating AI into various aspects of the customer journey, equipment finance can improve customer satisfaction, anticipate and address customer needs and ultimately enhance customer service and retention.
What technology will be table stakes to remain competitive in the equipment finance industry this time next year?
Baird
Any technology that improves the customer experience by providing an easy method of self-service will become table stakes before the end of the year. For example, a portal that allows your customers to access valuable consumption data and analytics about their leased equipment. Or even an app on a tablet that allows a relationship manager to sit with a prospect and review a quick quote on the fly and various deal avenues. In many ways, the B2B market hasn't yet caught up with these digital capabilities that are common in the B2C world. By this time next year, these customer-friendly, self-service interfaces with rich and digestible analytics will be much more common in equipment finance.
Bilbrey
It's not just a single technology that is the competitive edge right now; instead it is technology integrations that allow for workflow automation which becomes a significant edge for some companies. The most competitive, aggressive companies are using a workflow platform to streamline the manual processes that often take place in many different systems. Integrations to seek automation can be initially difficult or expensive, but it's worth it to increase business volume and profit by 25%, 50% or more than 100%! Even better, some solutions available on the market come with an amazing array of pre-built interfaces and world-class workflow engines, so the work (and expense) is already done. This capability is launching some businesses far ahead of the competition.
Nelson
Cloud-based software is already table stakes for competitive positioning. With its APIs, cybersecurity, data exchange, data storage and processing, etc. it also brings an ecosystem of providers who provide the performance of specialization by function. Those who have not turned to the cloud and the partner ecosystem it brings will fall behind and find it more and more expensive to transition from legacy enterprise on-prem software systems to the more modular and streamlined workflows that the cloud provides.
Toutant
One of the must-haves to remain competitive in the equipment finance industry is to have technologies driving successful and proactive tech refreshes.
As in any other sector, equipment finance contracts have a start and an end date. When contracts expire, there are some critical steps to follow to ensure the deal associated with a contract was a successful one. At the end of term, the assets belonging to the equipment finance contracts have to be securely collected, wiped and disposed of. And this is when the most important part begins: the refresh strategy.
Customers can decide to extend their equipment finance contract, renew it or stop it. When done correctly, this is a massive opportunity to improve customer retention.
Having the right AI-powered sales assistant to automate the refresh and optimize this critical stage is key. Such tools should allow the following:
Send proposals automatically based on customers' equipment and offer them the latest generation of devices for the same monthly fee or for a small upgrade.
Provide automatic financial calculations to provide an upsell offer.
Track stock in real time and build proposals accordingly.
We see this type of technology as table stakes to remain competitive in the equipment finance industry.
What are the most innovative companies in equipment finance doing today that will inevitably become the norm within the industry sooner than many realize?
Baird
Many of the forward-leaning companies that we're engaging with have already formed a strategy for their "device-as-a-service" offering in which they support variable consumption models or pay-per-use/performance of their leased equipment, bundled with value-add services. This is giving early adopters a competitive advantage in the form of deeper market penetration and "stickier" relationships with their customers. Gathering rich usage data from IoT sensors and other device inputs allows equipment finance companies to better recommend service windows and even predict service disruption more accurately to deliver better equipment output/uptimes and ultimately, a more comprehensive full-service product. While some may struggle to adjust to this new type of relationship where they openly share usage data with their customers, these new "as-a-service" models will become the norm in our industry — sooner rather than later.
Bilbrey
Some companies have different systems for performing marketing activities, another for sales management, another for deal structuring, and another for the credit and funding processes. It's true that you need good solutions for each of these activities to build a strong book of business. But some companies have achieved for one solution that does all of this, built on a biz-apps cloud platform CRM like Microsoft Dynamics (or Salesforce), which means there are not multiple systems to integrate or many manual, disconnected processes to manage. These winning companies have a more intelligent workplace that allows their teammates to do great work, fast, and be happy doing it — think satisfaction, engagement, retention! This hidden benefit makes a big difference to success, and throughout the industry other companies are taking notice and know they need to achieve this soon or be dramatically outcompeted.
Nelson
The innovators in this space, and most others, will be aggressively engaging the AI tools that big platform providers like Microsoft now provide. I believe that these new tools will be adopted extremely fast because they will be easy to use. For example, everyone with MS Office will have access to AI Copilots. Those that do not adopt the new AI tools are going to fall behind in creativity, automation, and problem solving.
Toutant
This is how companies in equipment finance can stay ahead of the curve:
Leveraging agile software to automate the refresh strategy when equipment finance contracts expire.
Adopting AI-powered tools for real-time asset monitoring, predictive maintenance, and enhanced fleet management.
Concretely demonstrating how an Equipment finance or product-as-a-service solution can be circular and prove it with clear and measurable KPIs.
Using data analytics to gain valuable insights into customer behavior, creditworthiness and market trends.
Delivering digital platforms that provide convenient self-service options for customers while streamlining internal operations.
In your opinion, what are top lessons that equipment finance companies could learn from technology adoption trends from outside of the equipment finance industry (perhaps consumer finance, e-commerce or any other market)?
Baird
In the e-commerce space, there's been a huge swell of online marketplaces for the purchase of durable goods, industrial supplies, consumables and more. There is absolutely a market opportunity for companies to better integrate the leasing process into a B2B marketplace environment. Rather than going direct to a specific dealer or distributor, customers may prefer a marketplace environment that pairs them with a lender at the point of purchase. Another lesson we've learned from outside of equipment finance is the impact that a company's ESG (environment, social and governance) and sustainability efforts play in their ability win business. Business preference has moved in certain markets toward borrowing from lenders who are more ESG friendly or captives who demonstrate that they're able to minimize the negative environmental impacts of their equipment.
Bilbrey
Other industries grow when friction reduces, and we certainly see this in the consumer-tech and fintech spaces. To reduce friction in transactions means to continually question why we do something, ask whether it can be automated (or eliminated), and how to make it easier on every party in the transaction chain. Third-party originators should be able to send deals to funders with a click and get full detailed responses back into their systems (not their email). Funders should automate workflow to speed deal decisions with solid and auditable decision criteria. And quite importantly, other industries make doing business simplified anytime, anywhere, for an increasingly mobile and work-from-anywhere workforce.
Nelson
First, digital and data are absolutely required. Then they can look to other early adopters to find functions and applications of the technology that they can adopt. A good example of this, which I have heard from several equipment finance innovators, is the way Amazon uses data and machine learning to drive higher revenue per customer. Not only do they recommend accessory products during a purchase but also recommend completing new purchases. Equipment finance companies should be using this approach to drive additional customer satisfaction during origination as well as desired business outcomes like renewal.
Toutant
Lesson 1: User experience is key. User experience is not just applicable in the B2C sphere. Although a very mature industry, the equipment finance sector should emphasize customer experience through user-friendly platforms, personalization and direct interactions.
Lesson 2: Prioritize cybersecurity to protect sensitive data from ever-evolving threats. Like all other industries, equipment finance companies are also at risk of cyber security attacks. So they should put great focus on cybersecurity's best practices and implement data protection measures and encryption technologies to protect their IP and their customer data. The amount of data processed through platforms of equipment finance contracts is massive (asset type, user, location, cost centers. etc.), so protecting it with the best technology is a top priority. This requires a proactive approach to cybersecurity, including robust encryption protocols, access controls and regular security audits. Additionally, fostering a positive culture of security awareness and education is necessary to empower employees with the knowledge and skills to identify and respond to potential threats effectively.
Lesson 3: Collaborate with fintech startups for innovative solutions. Equipment Finance companies should adopt agile methodologies for faster innovation and adaptation to change. By forming strategic partnerships with FinTech companies, equipment finance companies can tap into new markets, access innovative solutions, and enhance their value proposition.
If you could deliver only one vital message to the leaders of equipment finance companies today, what would it be and why?
Baird
I'd strongly recommend that leaders in our market do their very best to get their teams comfortable with adapting to change faster than they have in the past. Technology advancement is continuing to accelerate across all industries, which greatly impacts customer and employee expectations. This is forcing equipment finance companies to refresh market offerings and the technical operations that deliver and support them faster than before. The shift to subscription or "as-a-service" consumption models is one such example where some companies are being forced to adopt change quickly to defend their traditional market due to shifting customer demands. Those who stick to the "if it ain't broke, don't fix it" approach may find themselves in a weakened competitive position with a large amount of technical debt. We've seen this time and time again: The cost — and risk — of replacing legacy technology will always be greater down the road. So, I'd say proactively managing and even embracing change will be vital to capturing opportunities on the horizon.
Bilbrey
Stop buying software! I like to say that the minute you buy software, you're already a year behind. Software purchasing implies you're a perpetual software integrator, trying to keep up with releases (or more realistically, never taking new releases). Buying 'software' has diminishing benefits over time. In today's tech space there is an advancement above software. It's "platform" and it's the future for sure. The very big biz-apps cloud platforms take care of security, resiliency, data centers, infrastructure, databases and even integrations all for the cost of essentially what you buy today, such as Microsoft Office and CRM. We see other industries, such as HRIS and Workforce management systems moved to true platform and cloud solutions and buyers/users don't need to manage anything except their features. At Leasepath, we provide platform technology with the ubiquity of Microsoft Office and SharePoint and Dynamics CRM integrated with free updates and features throughout the year. When you buy 'software' you get left behind as releases come out that you cannot take. When you buy platform true-cloud technology, you are part of "no customer left behind" and your benefits increase dramatically with time.
Nelson
Do not be afraid. The only way to fail with technology today is to do nothing. Find a collaborative partner or provider and start solving your most important business problems. You have a strategy. Get going.
Toutant
Equipment Finance is seen as a very traditional industry. But in a world driven by innovation and constant change, conventional thinking can only take us so far. To truly unlock our creative potential and achieve breakthroughs, we must collectively embrace unconventional ideas.
By challenging established norms and thinking outside the box, the equipment finance sector can foster a culture of innovation that propels us all forward and unlock an endless realm of possibilities for us as organizations but also for our customers and the entire equipment finance ecosystem.
Andrew Baird
SVP, North American Sales & XaaS, Odessa
Jeffrey Bilbrey
CEO, Leasepath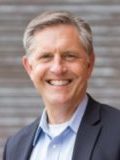 Scott Nelson
President & CDO, Tamarack Technology
Yann Toutant
CEO and Co-founder, Black Winch
« Back