Meet Amy Mimick, manager of finance and human resources!
When Amy isn't working tirelessly for Tamarack, she is traveling the world, enjoying the beautiful Minnesota summers and working to save the endangered monarch butterfly. In this edition of "Get to know…," we dive into all things Amy!
What brought you to Tamarack?
Seven years ago, when my youngest, Isabelle, was about to start kindergarten, I began considering re-entering the workforce part time after staying at home with the kids. An opportunity presented itself, and I was introduced to Dan Nelson. Initially, I began helping with invoicing and day-to-day tasks a few hours a week. Over time, my responsibilities increased to handling the finances, human resource matters and benefit implementation/administration. My role officially transitioned to full time in 2020. I am so fortunate to have found Tamarack! It's a great work environment with wonderfully talented team members. Dan has built a successful and respected company, and seeing it grow over the years makes me proud to say I work here.
What is your life like outside of work?
My husband Gerry and I have been married for 19 years. We have two kids, Ben (17), who will be a senior this next year, and Isabelle (13), who is going into 8th grade. Our son skis on the Southwest High School Nordic team and is captain of the 612MTB school mountain bike team, so we enjoy attending his meets and races. We are now spending a fair amount of time in the college-selection process with him -- time has gone by quickly! Our daughter has been doing Irish dance since she was 4 years old, so we also devote time to different dance-related events. Most recently, we traveled to Belfast for the World Irish Dancing Championships.
What hobbies do you have outside of work?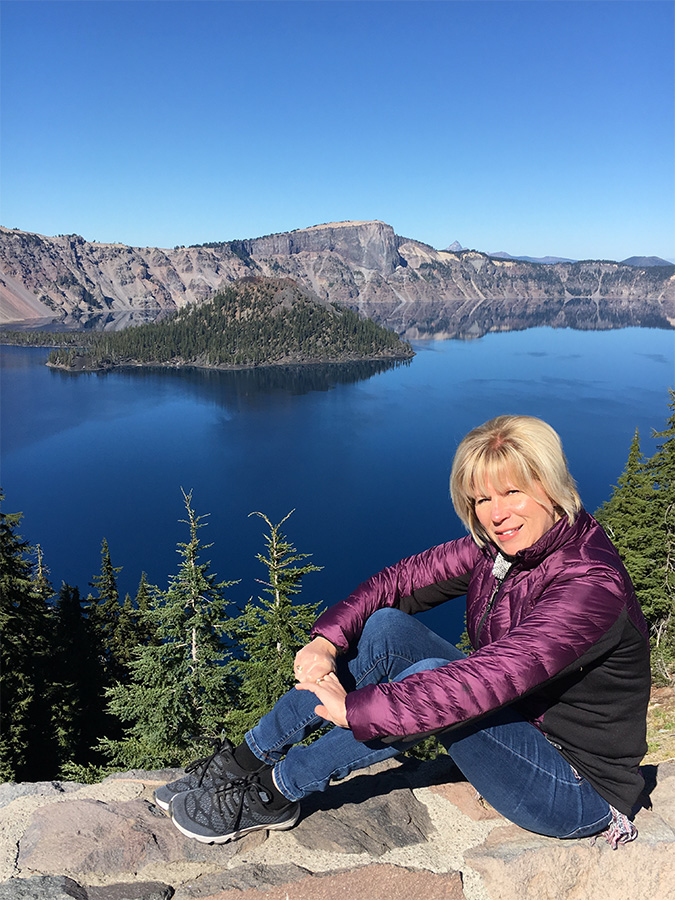 I love to travel, both internationally and domestically. In 2008-2009, we lived abroad in the Loire Valley region of France while my husband was on assignment for work. While there, we traveled to Spain, Portugal, Belgium, Ireland, Italy, Germany and all over France. Ireland is one of my favorite destinations and holds a special place in my heart -- we've visited there four times. We're looking forward to traveling to Norway next month for ten days with my husband's family. Eventually, we'd like to visit Israel and Greece. When we're not traveling internationally, we like to explore the different national parks in the U.S.
I also enjoy tending monarch butterflies in the summer. I have a monarch way station, which is a registered garden that meets the requirements to host the butterflies. I find the eggs in the garden and then nurture them. When they become butterflies, I release them in memory of someone.
In the winter, when being outside isn't quite as enjoyable, I like to spend time knitting and reading a variety of fiction and non-fiction.
Do you have a favorite season?
Summer and early fall are my favorites -- everything is alive and colorful, and it's so nice to be outside listening to concerts at the Lake Harriet Bandshell, going for walks and gardening. Once the transition to fall begins, I love watching the colors change on the trees and heading to the local apple orchards. Although I don't always enjoy the deep freeze of Minnesota winters, I did miss the seasons when living in France.
« Back