Tamarack Technology Recognized for Second Year as an Innovative Company by the Monitor
By Tamarack
| Feb 25, 2022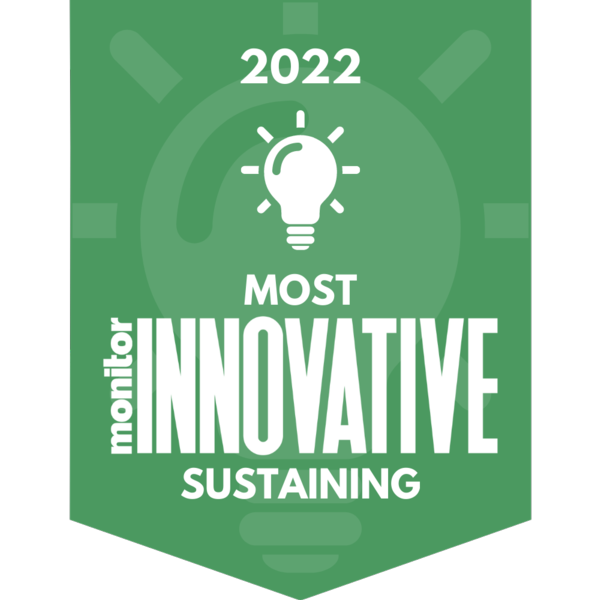 Curiosity and empathy drive innovation at Tamarack
For the second year in a row, Tamarack Technology has been named to the Monitor's list of "Innovative Companies." Selected by the publication's editorial board and staff, Tamarack was recognized as a "Sustaining Innovator" for its commitment to continuous improvement through innovation and staying at the forefront of technology change.
"Innovation is one of Tamarack's foundational principles," said Tamarack President Scott Nelson. "As a part of our mission, we are committed to fostering discussions -through one-on-one conversations, articles, and presentations- that challenge not only our customers and partners but also the industry to consider new ways to approach challenges and ways to effectively deploy technology."
In the annual Innovation issue published last week, the Monitor showcased how Tamarack has incorporated innovation into its operations and culture (read article here). Specifically, how "by embracing curiosity and empathy, Tamarack encourages the equipment finance industry to approach challenges in new ways and effectively deploy technology."
"For some, curiosity is instinctive and for others it has to be learned." said Nelson. "For us, curiosity and empathy are embedded in our culture and in how we approach each client challenge. It is from listening and asking questions that innovation emerges. The Innovation award is a welcome recognition of our team's efforts and validates our continued commitment to advancing the equipment finance industry through these principles." ."
The Monitor's list of the "Most Innovative Companies" represents a cross-section of equipment finance companies including Tamarack partners, Solifi and Leasepath (full list here).
Read more about curiosity in a recent blog post from Scott Nelson.
« Back