Smart Technology Improves Workflow to Help You Compete & Profit
By Dani Cluff
| Sep 28, 2021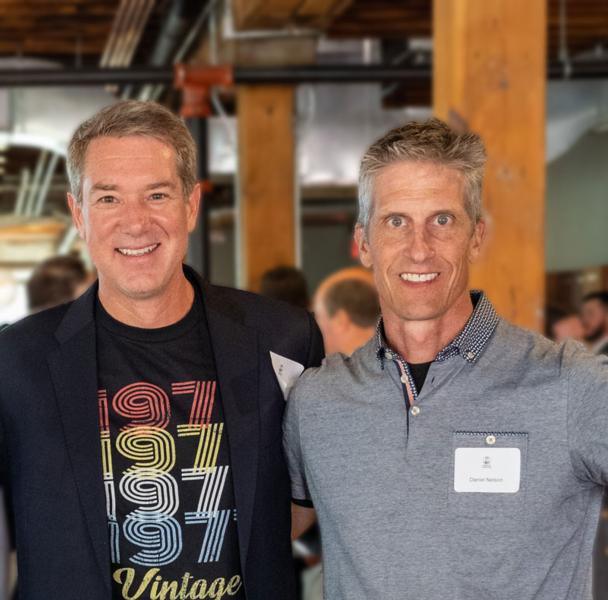 Presentation by Daniel Nelson and Jeff Bilbrey at the AACFB Conference in Nashville, TN
We have entered the age of digitalization with no return in sight. Going digital is no longer a choice, it's a necessity. In their recent presentation at the AACFB conference in Nashville, Tamarack's Daniel Nelson and Leasepath's Jeff Bilbrey dove into the realities of living in a digital finance economy.
What's the problem?
Brokers are in a unique and unenviable position. They are at the front line of capturing deal specifics, finding sources of funding, and establishing relationships to develop repeat business. While this sounds great it also presents a challenge. As a broker you must balance the needs of both the equipment seller and the customer/lessee. This can be a struggle to manage especially when you have limited influence on each of the parties involved.
As the digital age has taken over, major changes have occurred in consumer experience expectations. As more companies have "gone digital", consumers have gained access to everything they need, as much as they want it, all packaged in one expensive box. Why go through the trouble of being in person when you could download the app? These innovations have created new and increased expectations. Brokers that don't take a digital approach are at a disadvantage to brokers and sellers that will.
If the problem is not having digital solutions, then the answer should be simple, right? Get lots of technology tools and then you are digital, and your business will thrive. While this may sound appealing to some, the roadmap to digitalization is littered with tools waiting to be used and simply acquiring them won't solve your problem. The solution lies in finding a platform that can bring together as many of the tools you need to utilize into one place.
"What is digital…it's this word about all these technology and tools coming together in fulfillment of a relationship to create unique and deep and rich customer experiences"
- Jeff Bilbrey
Going digital is a combination of three things: digitalization, digital strategy, and digital transformation. The most basic level and where this idea of going digital began is transitioning to storing, processing, and transmitting information electronically. Once that is accomplished you move onto strategy, this is where you as a business pursue technical capabilities that support business strategies for personalization and quick adaptability.
Utilizing digitalization and digital strategy leads to a transformation. This leads to a technological, cultural, and operational shift to help sustain vitality and growth. In turn this will create a more connected, personalized, adaptable, and intelligent space. This third area of digitalization reaches beyond data and addresses the need to focus on relationships. Nelson put this best when he said, "We're now living in a different era where we are relationship centric, but in a digital experience".
Digital Impacts in Equipment Finance
Technology is growing at an exponential rate. The growth of technology means growth for equipment finance. This creates the opportunity to present customers with better rates and more options. Increased ability to automate "low-risk" decisions and automate risk assessments. Along with access to a plethora of relevant data driving both business and artificial intelligence.
What can digital do for Brokers? Nelson and Bilbrey have broken it down into three primary areas.
Matching: helping you match funding sources with applicants using historical data and workflow more quickly as well as anticipate the needs of funders.
Streamline: being able to match a deal to both a buyer and a funder as well as having the ability to re-use data without having to re-key it.
Design: digital design can be utilized to make you more efficient with your time.
From a broader scope going digital can help improve businesses overall in three major ways. This is summarized with three examples of digital vs. analog.
Engagement: A digital approach to customer and channel engagement through personalized experiences pulls more deals through faster.
Operations Excellence: Going digital allows for better decision support integration instead of hundreds of deal-centric workflows
Intelligence: Allows for growth in data forecasting and the development of artificial intelligence.
In conclusion, they summed up the process in five steps to simplify the path to digitalization.
Look: Look for a platform that has all the tools you need already integrated
Find: Find ways to eliminate data entry
Automate: Automate workflow / decisions
Improve: Improve customer experiences
Open: Open new markets
It is after completing these steps that you have truly "gone digital."
« Back