Daniel Nelson, CLFP
Founder & CEO, Board Member
As founder and CEO of Tamarack Technology, Daniel Nelson is well-versed in the challenges and opportunities facing lessors and lenders. A recognized industry expert, Nelson has spent his entire career working exclusively within the equipment finance and commercial lending industries. After working for an industry leading software platform for more than a decade, Nelson was driven to form Tamarack to help lessors of all types and sizes simplify their operations and improve performance. In Tamarack, Nelson created a technology company that understands the needs of the equipment finance industry, and, for more than two decades, his company has been developing and implementing solutions that enable lessors to realize greater value though automation, training and better software integration.
Known for his dedication to creating relationships and facilitating connections that support the continued development and success of the equipment finance industry, Nelson is a constant champion for industry groups leading the way. He has been an active member of the Equipment Leasing and Finance Association (ELFA) since 2002 and served on the association's board of directors from 2018 - 2020. Nelson is also actively involved with the National Equipment Finance Association (NEFA) and the Certified Lease & Finance Professional (CLFP) Foundation. Since earning his CLFP designation in 2017, he has served 2 terms on the organization's board of directors.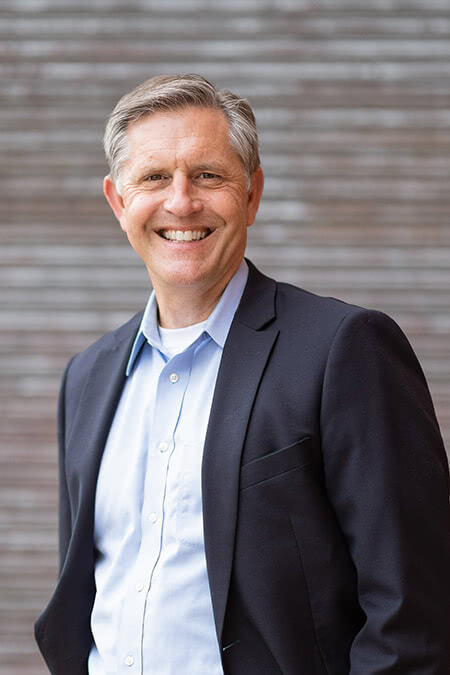 Scott Nelson, Ph.D.
President & Chief Digital Officer, Board Member
A well-recognized expert in technology strategy and development, including the Internet of Things (IoT) connectivity and artificial intelligence (AI), Scott Nelson leads the company's efforts to expand its impact on the industry through innovation. Nelson spearheads development of new products, system-level thinking, and the application of new technologies with a design-thinking methodology.
In his dual role at Tamarack, Nelson is responsible for the company's vision and strategic planning, as well as business operations. Since joining Tamarack in 2020, Nelson has led efforts to refocus the business strategy around investment in digital technologies in order to provide greater value across the equipment finance industry.
Nelson joined Tamarack with more than 30 years of experience leading product development, product management and entrepreneurial business growth as a technology and business leader. After beginning his career at Honeywell in the corporate R&D center, Nelson spent the next 15 years at Logic PD as CTO and EVP. More recently, Nelson served as the chief product officer and vice president of product at Digi International, a leading global provider of business and mission-critical IoT products and services, and the chief technical officer and executive vice president of corporate development at SkyWater Technology Foundry, where he led strategy, growth and new-offering development.
Mitch Peterson
Executive Vice President of Operations
Mitch Peterson leads Tamarack's professional services team and oversees all IT and human resources activities. Since joining the company in 2023, he has been instrumental in driving operational efficiencies, strategic planning, and process optimization efforts that will position Tamarack to continue to meet client expectations while accelerating growth.
Peterson has a proven track record of success in operational leadership with more than two decades of delivering transformational programs and scaling technology organizations. Throughout his career, he has built strong teams through disciplined strategic planning and execution and held leadership positions in technology, operational demand planning, and client portfolio management.
Norma Arias
Vice President of Professional Services
Since joining Tamarack in 2020, Norma Arias has been instrumental in the growth of Tamarack's Professional Services team. Arias brings to the role her leadership and processes experience to manage the fast-growing group and maintain the highest levels of client service.
Over her 30-year career in the industry, Arias gained a wealth of experience in data conversions, portfolio management and operational leasing. Her experience working extensively on development of origination system and lease accounting system solutions, both on the client and provider sides, has helped her develop an innate understanding of the expectations for delivery and service.
Timothy Appleget, CLFP
Director of SaaS Products
Timothy Appleget joined Tamarack in March 2021 after more than two decades in equipment finance with Wells Fargo. He leads the development and implementation of Tamarack's technology services offerings around data, IoT and workflow automation. Appleget brings a deep understanding of enterprise solutions in the industry, built on years of experience leading technology and business operations teams. Tim earned his CLFP designation in 2023.
During his time at Wells Fargo, Appleget took on positions of increasing responsibility, developing an expertise in application and process development and support. Most recently serving as business support manager, Appleget led a multi-year consolidation program mapping and porting access for more than 1,000 team members. Appleget also served as vice president and operations manager, giving him responsibility for the equipment finance back-end service teams related to customer service, collections, workout, equipment management, contract adjustments and collateral management.
Chad Carlson, CLFP
Director of Development Services
Since joining the Tamarack team in 2017, Chad Carlson has consistently impacted the company's sustained growth. He leads Tamarack's developer team, both employees and contractors, supporting customers with business continuity, data migration, and productivity improvement products and services.
A strong advocate for the equipment finance industry, Carlson is an active member of the Equipment Leasing and Finance Association (ELFA), has served on the organization's Ops and Tech planning committee since 2018, and earned the Certified Lease & Finance Professional (CLFP) designation in 2019. He began working in the industry in 2006 as a software developer at a leading equipment finance software company.
Amy Mimick
Manager of Finance and Human Resources
An integral member of the Tamarack leadership team, Amy Mimick oversees the company's finance and human resource functions. Since joining the company in 2015, she has been instrumental in the company's growth and recent realignment. Prior to Tamarack, Mimick spent more than a decade at SuperValu, Inc., where she was a senior technical analyst, IT.
Rick Gretsch
Senior Product Manager, Board Member
Rick Gretsch, who oversees the development of Tamarack's product portfolio, joined the company in August 2020 after serving in product management leadership positions at Digi International, Inc. and Accelerated Concepts.
Gretsch started his career as a systems engineer in IBM's Chicago finance office, supporting banks and the Chicago exchanges. Over the 20 years that followed, Gretsch held various leadership roles at IBM and AT&T. In 2011, he joined Accelerated Concepts as VP of product management and developed and launched several successful cellular routers targeting the retail industry. After the company was acquired by Digi International, Gretsch continued as VP of product management, integrating the Accelerated products into the Digi product line and launching a new family of Digi Industrial Routers based on Accelerated technology. Gretsch earned a BS from the University of Arizona and an MBA from the Mendoza College of Business at the University of Notre Dame.
Jeff Cowan
Board Member
As a member of Tamarack's board of directors, Jeff Cowan brings the perspective of an entrepreneur, capital and lessor who has spent more than 33 years in the finance industry. He currently is managing partner of Capital Four, LLC., which he formed in 2018, and an active member of the Minnesota start-up community. Prior to launching Capital Four, Cowan was a founding partner and co-CEO of Creekridge Capital and was invited to and became President of HCA Vendor Services when the company was acquired by Hitachi Capital America Corp. in June 2016.