Discover your opportunity.
Tamarack is a technology company that understands equipment finance. We believe that access to capital provides access to data and in turn data protects capital.
About Tamarack
The equipment finance ecosystem is driven by access to capital, reducing risk and accelerating customer performance. Over the past decade, technology has made steps in improving the operations side but now the industry is on the precipitous of dramatic operations improvements through the integration of digital technology.
Understanding and implementing technology can be daunting and sometimes carries risk. With more than 20 years of equipment finance experience, Tamarack is a technology company that understands equipment finance. We live on both sides of the equation. We live by the principle that "access to capital provides access to data and data protects capital."
By joining the relationships within the equipment finance ecosystem with the power of operational data from the equipment, Tamarack is leading the digitization of our customers' industries while reducing risk.
Learn More
What can Tamarack do for you?
Tamarack Packaged Services
Provides up to 24/7 support for your Leasing Contract Management System.
Learn More
In-depth evaluation for recommended solutions and steps to guide your path to success
Learn More
Professional Service Portfolio.
Empower your clients with online functionality to manage their accounts.
Online Support Service that allows your customers to manage their contracts and an Administration Portal for internal use by your Customer Service Representatives (CSRs) to support your clients.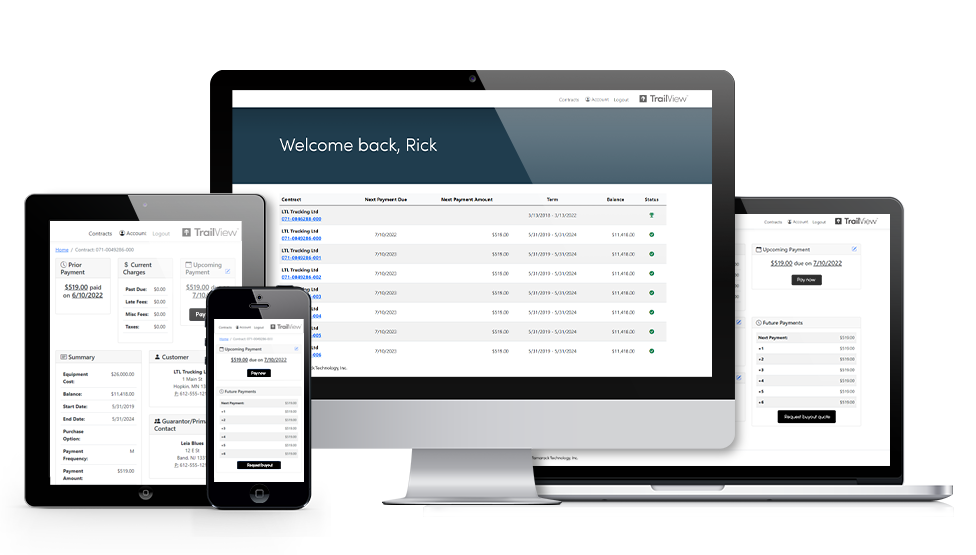 Learn More
The right tools in the hands of highly skilled teams.
We carry a large and continuously growing set of leading-edge application and development tools to solve your business challenges with precisely the right solution. We are an independent service provider that will bring the right technology for your business.
Featured Associations
For more than 20 years, Tamarack has been dedicated to supporting the continued development and success of the equipment financing industry.